I direct the Digital Humanities Initiative at SDSU: dh.sdsu.edu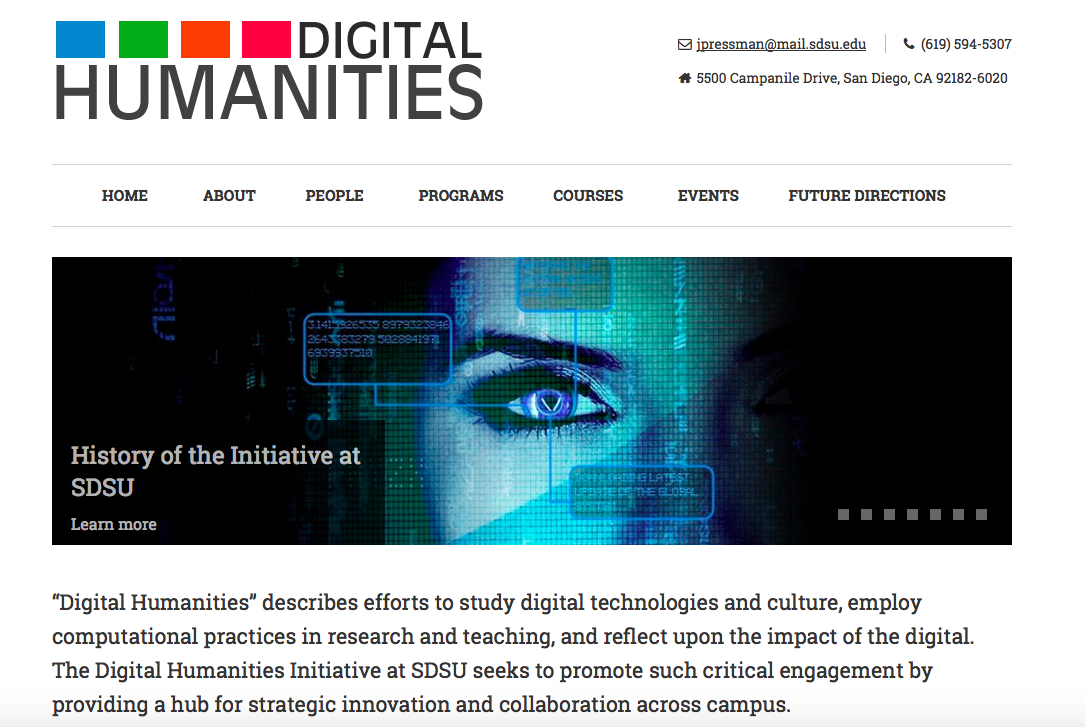 Our strategy is to cultivate grassroots, ground-up expertise as an alternative to a top-down model of hiring experts and funding single projects. We are proceeding by inspiring our faculty and students as well as by leading the formation of a regional cross-institutional network to support digital humanities in San Diego.
We are now an Area of Excellence, which means that we hired 5 new faculty!
We are building smartly and strategically. We open our new Digital Humanities Center in Spring 2018!
We are committed to building a community that advocates for the humanities in and for our digital age.
http://dh.sdsu.edu
Twitter: @DHatSDSU
Facebook: @sdsudigitalhumanities