I direct the Digital Humanities Initiative at SDSU: dh.sdsu.edu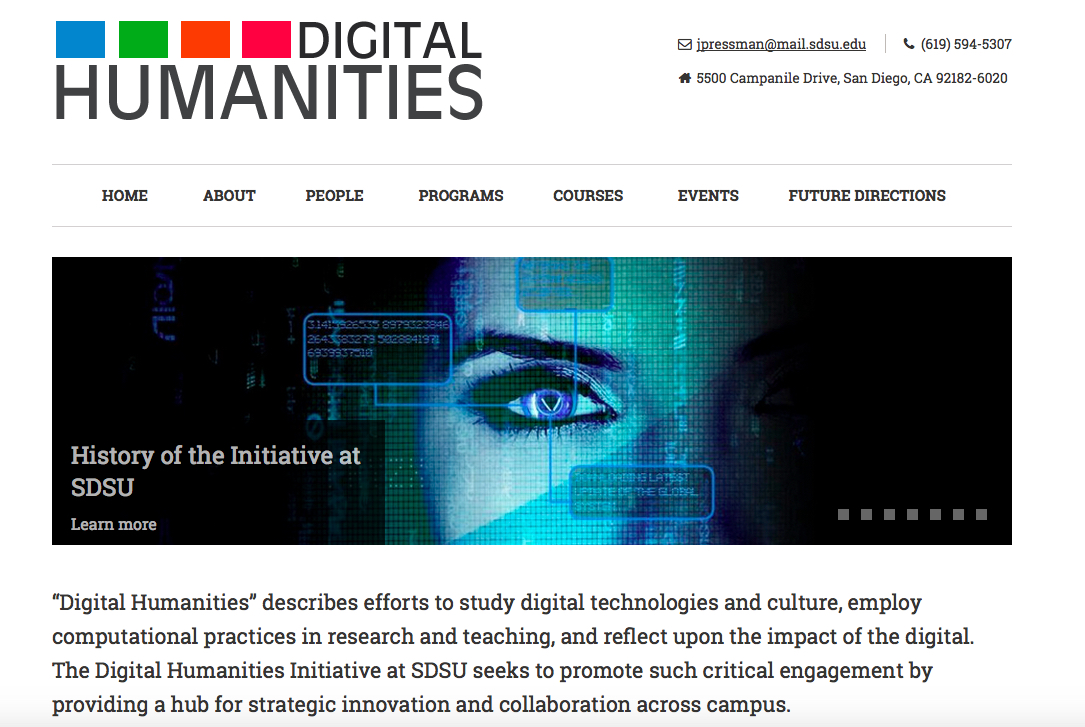 Our strategy is to cultivate grassroots, ground-up expertise as an alternative to a top-down model of hiring experts and funding single projects. We are proceeding by inspiring our faculty and students as well as by leading the formation of a regional cross-institutional network to support digital humanities in San Diego.
We are now an Area of Excellence, which means that we are hiring faculty and building smartly and strategically. We look forward to growing together as a community and to advocating for the humanities in a digital age.